Cigarette Butt Receptacle Advertising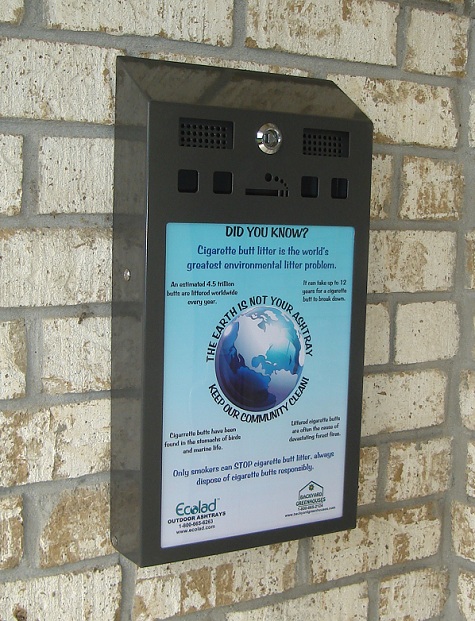 Outdoor Cigarette Butt Receptacles are a new out of home advertising option. Each unit doubles as a receptacle for cigarette waste and advertising ad space. For advertisers this means that at the same you are promoting your goods and services, you are also helping to get rid of unsightly and toxic cigarette butt waste.
The unit is made of galvanized steel with a tough powder coated finish (Dark Gray). There is a separate interior galvanized steel compartment for cigarette waste. The advertising display space which measures 8 " x 11.5″ and is contained behind shatter resistant clear plexiglass.
The units are visible to both smokers and passersby, can reach thousands of consumers every day and designed to connect with young professional consumers where they work and play.
Some primary locations would include restaurants, bars, sports stadiums, office buildings, shopping centers, airports, parks, business districts, special events & more.
To place your order by telephone or fax please Contact Us